ONLINE MEDS PHARMACY
Western Union (WU), MoneyGram (MG) Ria Money Transfer and Bitcoins(BTC)/Ethereum(ETH). 
WU and MG can easily be done by placing your order, receiving the information from us via email, and locating a WU or MoneyGram or Ria Money Transfer store (Walmart) nearby and doing the transfer in person. During the process, if you may require any optional information which is not included in the email, email us Here.
You can also use your card to do Either:
Western Union/MoneyGram: Western Union can be done online at www.westernunion.com or www.moneygram.com. You will start by creating an account. Before placing your order, choose payment method as WU. Once your order is placed, you'll be receiving an automatic email from us containing the instructions and information you'll be needed for WU.

Ria Money Transfer: Ria Money Transfer is same as WU. If you prefer Ria Money Transfer, you will have to choose Ria Money Transfer at checkout page as your preferred payment method and you'll be getting an email from us containing the info and instructions. You will have to create your Ria Money Transfer account at https://www.riamoneytransfer.com
IF YOU PREFER PAYING FOR YOUR ORDER BY ZELLE, CASHAPP, GOOGLE PAY, APPLE PAY & GIFT CARDS PLEASE FOLLOW THE NEXT STEPS
1) At the payment option page, please choose this option.

2) Finnish your order till the last step.

3) After a few minutes you will receive an email, call/text from us with all payment details.
Once we received the payment you will receive a confirmation email from us.
We will ship out your order the same day or the next.
PAYING WITH BITCOINS IS NOT DIFFICULT, JUST A LITTLE DIFFERENT.
THE GREAT BENEFITS OF USING BITCOINS ARE
• ITS SAFE!
Paying with bitcoins is anonymous. Authorities cannot link our shop or products to your payment!
• IT´S CHEAP!
Using bitcoins is one of the cheapest ways to pay because of the low charged fee
• PAY WITH ANY DESIRED PAYMENT METHOD
The many Bitcoin vendors mostly offer a large range of local payment methods to buy the bitcoins.
So if we don´t offer the payment method you desire, Bitcoin probably does.
After that, you can visit our shop and pay with bitcoins.
• FAST
If you need bitcoins to pay your order
you can have a fully loaded wallet within 10 minutes.
CREATING YOUR WALLET
First you need to setup your own bitcoin wallet.
This is very easy to do with one of the many wallet-providers.
Tip! Here you can set up a good wallet within 5 minutes: https://blockchain.info/nl/wallet/new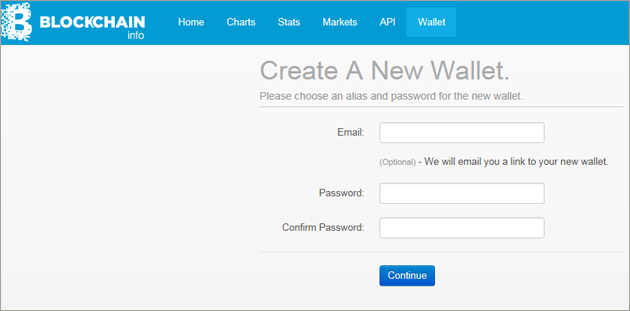 UPLOAD YOUR WALLET
Once you have your own wallet, you need to buy some bitcoins to fill your wallet.
You can do this at any of the many bitcoin-traders.
Tip! This is a popular bitcoin-trader with many payment options:https://localbitcoins.com/
An online payment can take less than 2 minutes here.


Now you have a wallet containing bitcoins, you can pay at every shop that accepts bitcoins.
PAYING FOR YOUR ORDER WITH BITCOINS
The only thing you need for your order, is an address to send the bitcoins to and the amount in bitcoins.
You can find those details when placing your order and in the confirmation email, we send to you.
EXAMPLE
Address: 1H2SxxxUhP9evRXfxxxubbBr2Cx59JJsd3
Amount: 0.02395739 BTC
Next you need to go to your bitcoin wallet and send the amount of bitcoins to this address.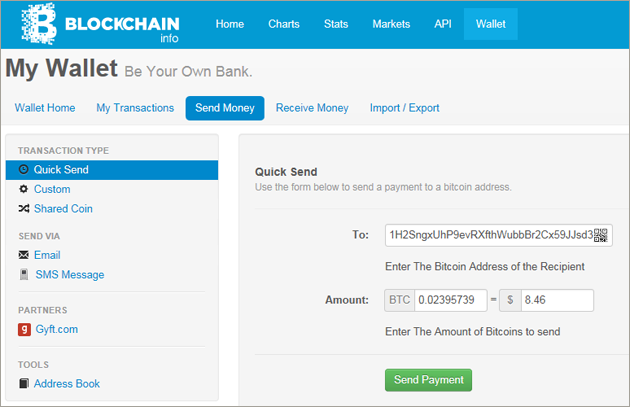 THAT'S ALL!
After we have received this payment, we will process your order and ship the products as soon as possibl